A 99-Second Journey in Self-Discovery
The 99-second pitch challenge is a journey of self-discovery that brings incredible benefits to every participant and their business.
We grow through challenges. This journey of self-discovery brings incredible benefits to every participant and their business.
— Nick Hughes, Founders Live
Just two weeks ago, I became aware of the 99-second pitch video challenge hosted by Founders Live. Nick Hughes is the CEO and someone I know because my interview with him is published in my book The Future of the Workplace.
Nick has a great vision to equalize opportunities for entrepreneurs worldwide and is well on his way to making his vision a reality. Founders Live events are hosted locally in over 100 cities worldwide as well as virtually.
I usually don't participate in events like this because I prefer to bootstrap all my businesses with my own resources. However, in this case, I saw many benefits beyond attracting funds from investors.
Plus, lately, I've started to entertain the idea of seeking investors to help me fulfill my vision for Forward Thinking Workplaces and Space Beyond Boundaries of building Forward Thinking leaders and workplaces of tomorrow — today.
I accepted the challenge but got started late in the game, so I only had several days to prepare. I was immediately faced with the challenge of how to shorten my initial script from 5 minutes down to 99-seconds.
It seemed impossible, and I found myself rethinking everything and then coming back to ideas that had been around for a while. Then there's also the challenge of what story I build this pitch around. Nick's preparation materials stress the importance of using stories to help capture and hold attention.
What I learned
Nick's 99-second pitch promotion expanded my thinking that a pitch was much more than seeking investors. It was also about finding partners, collaborators, and clients. And maybe even more important, it was a journey of self-discovery.
I entered the competition late, so I only had several days to pull my pitch together. My first draft clocked in at almost five minutes without breaking a sweat. I started to panic. There wasn't anything to cut, I thought.
Fortunately, I recently discovered two new tools that might help. The first tool was iA Presenter, which is currently in beta testing. I'm a long-time user of iA Writer, a distraction-free markdown editor I love to use, so I quickly signed up for the beta.
iA Presenter is also built upon a markdown editor. Using markdown helps you focus on the content vs. the format and styling. Before markdown, I wasted way too much time on the latter.
The other great feature of iA Presenter is that it helps you focus on the story and makes it primary. It enforces the discipline I need to sharpen my message and focus on key points.
The second tool that came to the rescue was mmhmm. Founders Live recommended it as one of the tools we might use. I had heard of mmhmm before but passed it by because I found the name a bit awkward and hard to say if you think about it! However, I decided to give it a look.
I struggled to get up to speed with mmhmm, but I hung in there and finally learned how to make it work. It's a wonderful tool and has completely changed my relationship with video. Video was something I had avoided for a long time. It's a medium I never felt comfortable using. Now that has completely changed.
There's still time to enter the pitch challenge if you submit your video by November 8, 2022, and I highly recommend the free content on making a pitch available at Founders Live. iA Presenter and mmhmm are two fantastic tools that I recommend.
And here's my pitch. I'd be forever grateful if you let me know what you think and gave me your vote at the end of the video.
— Bill
What did you find most intriguing?
I invite you to share what you found most intriguing in the comments (online) below.
Sign up for free! Every week you'll get insights and new perspectives to help you be a Forward Thinking leader and workplace of tomorrow — today!
— Bill Fox, Founder, Space Beyond Boundaries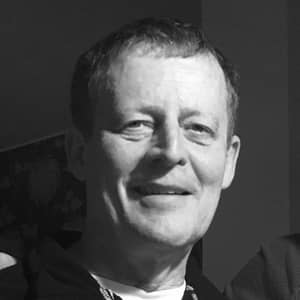 SPACEB Newsletter
Join the newsletter to receive the latest updates in your inbox.
Comments